Renowned Speakers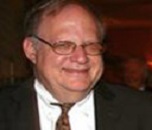 Jonathan Leis
Professor
Northwestern University
USA
Recommended Global Microbiology Conferences
Virology 2018
About us
Conference Series llc LTD invites participants from all over the world to attend "13th World Congress on Virology" during December 3-4, 2018 at Chicago, USA which includes prompt keynote presentations, Oral talks, Poster presentations and Exhibitions.
Scope and Importance: Virology 2018 will give a new look to study of viruses. Virology is often considered a part of microbiology. Viruses and viral diseases have been at the center of science, agriculture, and medicine for millennia and some of our greatest challenges and triumphs have involved virology. Virology 2018 addresses and discuss on the recent advancements and technologies being used and developed for the research on viruses and interest in different fields of microbiology like HIV, AIDS, Cancer, Infectious diseases, Clinical & Applied microbiology, food microbiology, pediatric and emergency nursing, midwifery, public health, healthcare and medicine from practice, research, administration, policy and education. It is a forum to explore issues of mutual concern as well as exchange knowledge, share evidence, ideas, and generate solutions.
Target Audience:
Students,
Scientists
Research scholar
Virology Faculty
Medical Colleges
Virology Associations and Societies
Research Labs
Manufacturing Medical Devices Companies
Sessions/Tracks
Virus Uses: Beneficial Viruses and their importance in Therapeutics
Viral machinery has been used extensively in biological research and human welfare. Since being simple system of virus providing the advantage to manipulate or recombine with the existing mechanisms of replication, transcription, translation, functional protein formation and etc. which are of facilitating virologists and scientists to study in all convergent fields: cell biology, molecular biology, immunology, physiology, animal science (zoology), agriculture and plant science (botany), evolution, genetics, biotechnology, nanotechnology, medical sciences and etc. without limitations and having scope and hope for new era in research advancements.
Viruses and Medicine
Viruses and Biological Research
Viruses in Vaccine Development
Viruses in Cancer Prevention and Treatment
Viruses in Bacteriophage Therapies
Viruses in Nanotechnology
Viruses in Genetic Engineering
Viruses in Agriculture and Plant Sciences
Viruses in Molecular Biology and Immunology
Drug Development and Drug Delivery
Virus Vectors and Gene Therapy
Cellular Virology
We now that viruses are host dependent, can only multiply with infecting host cells. At each round of infection they must fall apart, deliver their. Even though they are relatively 'simple' parasites, they require several host cell functions translation machinery and lipid-synthesizing machinery for the completion of their life cycle, except poxviruses, DNA viruses require the cellular nucleus for replication.
Virus Cell Interaction
Viral Plaque
Viruses and Tumours
Viral Transformation & Oncogenesis
Cell Biology of Viruses
Viral reservoirs
Molecular Virology: Virus structure and expression
Molecular Virology, which deals with molecular level of biochemistry of viruses and how they replicate in host cells. Viruses can infect the all forms of microorganisms to animals and plants, which results viruses have extent biological diversity than Monera, Protista, Plantae, Fungi and Animalia. This field leads to understand how new viruses are emerging, interacting with hosts and causes of infectious diseases. It helps in the study and construction of viral vectors by converging with r-DNA or recombinant DNA technology which can be develop the new traits of agricultural and medicinal plants, domestic animals and beneficial microorganisms, those which can meet the needs of wellbeing of human.
Viral Replication Strategies
DNA & RNA viruses
Proteomics & Genomics
Defective viruses
Pseudoviruses
Viriods
Prions
Defective Viruses
Defective Viruses
Pseudoviruses
Viriods
Viral host response
Bioinformatics & Computational Virology: Accelerating the therapeutic approaches
Homology
Sequence Analysis
Gene and Protein Expression
Analysis of Molecular Organization
Structural Bioinformatics
Molecular dynamics
Simulation
Viral Immunology
Viral Immunology is delivering the cutting-edge focus on translational research on unusual, emerging, and under-studied infectious viruses, with exceptional focus on analysing mutual relationships among external viruses and internal immunity, including the role of innate and adaptive immunity in the establishment, containment and/or breakthrough of infectious diseases of viruses, which is resulting as a cancer, includes vaccine and adjuvants strategies.Viral immune evasion
Viral membrane fusion
Host Cell Factors and Viral Modulation
Viral host response
Viral transmission
Epidemiology and Evolution of Viruses
Diversity
Metagenomics
Emerging viruses and Infectious Diseases
Emerging Viruses and Zoonosis
Epidemiology and Public Health
Viruses' role in Human Evolution
Animal Models: Mimicking the nature to study virulence, pathology and pathogenesis of viruses
SIV (Simian Immune Deficiency)
Deadliest Viruses and Diseases
Humans have been contending viruses and viral infections, vaccines and antiviral drugs have allowed us to keep infections from spreading widely, and have helped sick people recover from some viral infections. But there are also other viruses which are equally deadly and some of them even deadlier. We should be always being alert on updates about theses deadliest viruses and viral diseases since those can spread quickly without our knowledge. Better prevent these viral diseases and infections we must and should aware about: What they are? How they work? and their mechanism.
Ebola
Marburg
Hantavirus
Lassa
Rabies
Smallpox
Dengue
Influenza
Clinical Virology: Clinical Trails & Diagnostics
Diagnostic methods and tools
Novel Experimental Systems and Tools in Virology
Point of Care Systems in Virology Diagnostics
Control of Viral Infections and Infectious Diseases
We know that viruses are obligatory and intracellular parasites, since that replication requires the pathways and functions of the host cell. As a consequence, it is laborious to characterize specific functions of infectious viruses as good enough targets for anti-infective therapy. Nevertheless, for the 50 years of period significant progress has been made towards the development of effective and specific antivirals. Particularly, HIV, Hepatitis type B & C viruses, which are of causing chronic infections and those are affecting millions of mankind world-wide, are an extensive spotlight of research in antivirals. Initially, antivirals were mainly directed against virus-specific enzymes currently drugs are inhibiting the steps of infectious viral entry or release has been developed. Enlightened paths towards drug development have become progressive successful as a result of characterization structure and function of viral proteins and molecular mechanisms of virus-host interactions. Innovative strategies are exploring in essential research or preclinical studies including paths to target host factors those are important for replication of infectious virus, exploitation of the innate immune response system along with utilisation of gene silencing strategies targeting at meddlesome with the gene expression of infectious virus. Nowadays various virostatics targeting various viral replication steps are approved to treat critical infectious viral diseases. Even though, the employment of such drugs is finite by the swift development of antiviral resistance, which results a substantial complications of contemporary antiviral therapy.
Restriction Factors
Antivirals
Antiviral Therapy and Resistance
Antiviral Research and Strategies
Immunoprophylaxis
Active Prophylaxis
Passive Prophylaxis
Vaccines
Antiviral Chemotherapy
Virucidal agents
Antiviral agents
Immunomodulators
Interferons
Cytokines
Human Virology
HTLV (human T-cell lymphotropic virus)
Human papilloma virus
HIV
SARS virus
Hepatitis Viruses
Delta Virus
West nile virus
Paediatrics Virology
Viral Respiratory Disease in Children
Viral Infections of the Fetus and Newborn
Plant or Agricultural Virology
Plant Virology is a field of Plant Pathology and Environmental sciences. Plant Pathology deals with Viruses & Virus like Pathogens and Diseases. In Plant Pathology major courses are Horticulture and Crop Science, Entomology or Microbiology. Most plant viruses are RNA although some 80+ Viruses or DNA Viruses. Genomes of Plant viruses are comprise in Coding Region and Non coding Region Coding Region It expresses the proteins required to Viral Infection Cycle.
Biotechnology in plant viral diseases
Wheat and rice viruses
Vegetable viruses
Tobacco virus
Grape wine leaf roll disease
Veterinary or Animal Virology
Rhabdoviruses
African Swine Fever Virus
Swine Influenza
Retroviruses
Avian Influenza
Foot-and-mouth disease virus
Parvovirus
Herpesviruses
Influenza
Paramyxoviruses
Arteriviruses
Circoviruses
Toroviruses
Flaviviruses
Bluetongue Virus
Coronaviruses
Aquatic Virology and Infectious Diseases
Human Viruses in Water and Virus Pollution
Water Borne Diseases
Water parasitology
Toxins in Drinking Water
Water Analysis
Viruses of Microbes and Insects
Bacteriophages & Phage biology
Mycovirus
Medical Parasitology or Parasitic Infections
Medical Mycology or Fungal Infections
Virologist: Education and Career
Market Analysis
Why to attend???
It will provide exposure to the on-going researches in Virology and related science. It will also provide insight to the novel inventions and techniques. It is very beneficial for the students and fellowship owners because it provides knowledge in the field. It also gives opportunities to the companies to showcase their products and have face to face meetings with scientists increasing their business opportunities. It also gives companies to know about their market competitors.
Opportunity for advertisers and sponsors at this international event: https://virology.conferenceseries.com/sponsors.php
Top Societies and Association around the World
Center for Emerging Viral Infections Research
Hunter Medical Research Institute
Center for Global Research and Intervention in Infectious Diseases
Infectious and Immunologic Diseases Research Center
Global virus network
HIV Medicine Association
International AIDS Society
Canadian Society for International Health
Top Societies and Associations in USA
Infectious Diseases Society of America
American Society for Virology
Pan American Society for Clinical Virology
International Society for Antiviral Research
Statistical Analysis of Associations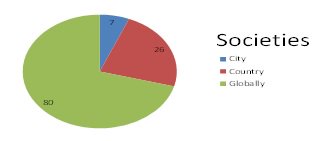 Figure 1: Statistical Analysis
Target Audience:
Scientists
Research Scholars
Associate Professors
Professors
Lecturers
M.Sc. Students
Pharmaceutical Industries
Healthcare Industries
Directors of Associations and Societies
Target Audience:
Industry 40%
Academia 60%
Others 10%
Figure 2: Target Audience
Top Universities in USA:
University of Maryland
Johns Hopkins University
University of Maryland University College
Towson University
United States Naval Academy
Figure 3: Top Universities
Companies Associated with Virology
Figure 4: Companies Associated with Virology
Research Institutes and Labs Associated with Virology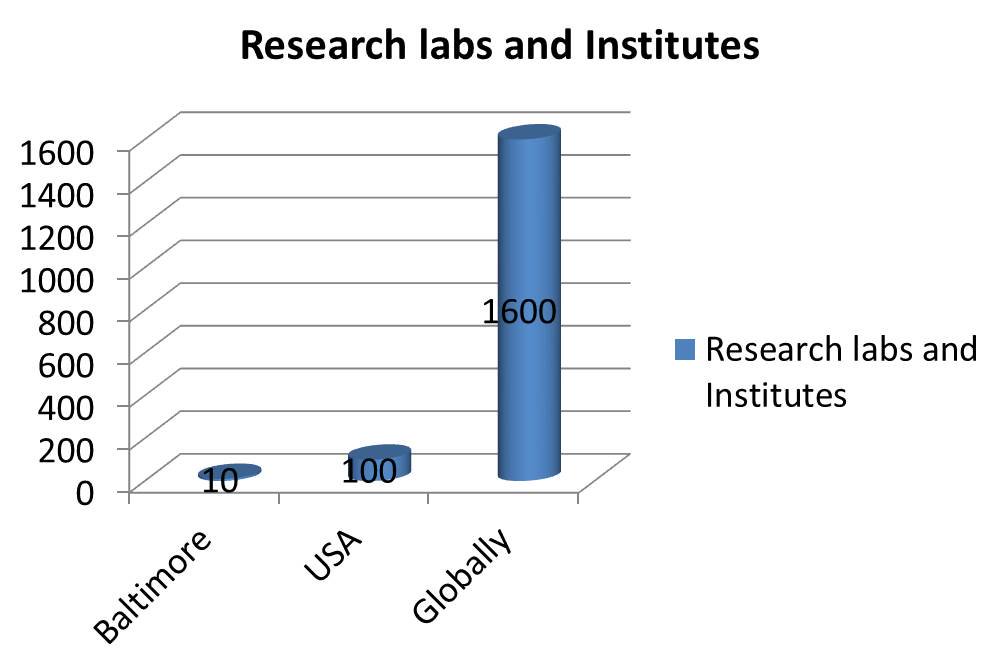 Figure 5: Research institutes and labs Associated with Virology
Past Conference Report
Virology 2017
Virology 2017 Past Report
Thanks to all of our wonderful speakers, conference attendees and Exhibitors, Virology-2017 Conference was our best ever!
12th World Congress on Virology conference, hosted by the Conference Series llc LTD was held during October 16-17, 2017 Baltimore, USA at Radisson North Baltimore Hotel, Baltimore, USA with the theme "Viral infection, Disease manifestation control and impact on Species". Benevolent response and active participation was received from the Editorial Board Members of OMICS Group Journals as well as from the Scientists, Doctors, Professors, Virology Lecturers, Pharmaceutical Industries, Biotech Industries, Researchers and Students from the fields Virology -2017, who made this event successful.
The meeting was carried out through various sessions, in which the discussions were held on the following major scientific tracks:
General Virology and Basic Science
Clinical and Neuro Virology
Respiratory and Emerging/Re-emerging Viruses
Agriculture and Plant Virology
Therapeutic Approaches and Targets for Viral Infections
Veterinary Virology
Viral Immunology
Viral Hepatitis
HIV and Other Retroviral Diseases Affecting Afro-Asian Continents
Organ specific Cancer and Tumor virology
Regulatory and Economical Aspects in Virology
Recent Advances in Drug Discovery
Current Focus in Virology Research
The conference was initiated with a series of lectures delivered by both Honorable Guests and members of the Keynote forum.
The list included:
Eckard Wimmer
Stony Brook University, USA
Roger M Loria
Virginia Commonwealth University, USA
Stefan Vilcek
University of Veterinary Medicine and Pharmacy, Slovakia
Gamal El Sawaf
Alexandria University, Egypt
Rob Striker
University of Wisconsin, USA
Shubhada Bopegamage
Slovak Medical University, Slovakia
Mugdha Vasireddi
Georgia State University, USA
Filippo de Nicolellis
Friuli Venezia Giulia, Italy
Zenab Aly Torky
Assistant Professor, Ain Shams University, Egypt
Festus C Onwuliri
Professor , Federal University Lafia, Nigeria
Conference Series would like to thank all of our sponsors (Zeptometrix) and exhibitors (FUJIFILM Diosynth Biotechnologies). Each is an integral part of Conference Series and we could not have hosted such a wonderful conference without them. We will look forward to work with you in future as well to cater the demand of future research aspects of Virology
With the grand success of Virology-2017, Conferenceseries is proud to announce the "13th World Congress on Virology" to be held during December 3-4, 2018, Chicago, USA
For more information please visit: http://virology.conferenceseries.com/
Past Reports
Proceedings
Gallery
To Collaborate Scientific Professionals around the World
Conference Date December 3-4, 2018
For Sponsors & Exhibitors