Recommended Global Microbiology Conferences
Virology and Viral Diseases 2018
Virology and Viral Diseases 2018
Details of Virology and Viral Diseases 2018 Conference in Canada:
| | | |
| --- | --- | --- |
| Conference Name | Place | Date |
| 13th World Congress on Virology, Infections and Outbreaks | Vancouver, Canada | December 05-06,2018 |
Conference Series LLC Ltd invites all the participants from all over the world to attend 13th World Congress on Virology, Infections and Outbreaks during December 05-06, 2018 at Vancouver, Canada which includes keynote presentations, Oral talks, Poster presentations and Exhibitions.
For more details download our brochure here: https://virology.conferenceseries.com/conference-brochure.php
Find more reviews about our organization @ www.conferenceseries.com/usa-meetings/reviews
Virology and Viral Diseases 2018 aims to bring together leading academic scientists, researchers and research scholars to exchange and share their experiences and research results on all aspects of virology & Infectious Diseases. It also provides a premier interdisciplinary platform for researchers, practitioners and educators to present and discuss the most recent innovations, trends, and concerns as well as practical challenges encountered and solutions adopted in the fields of virology & Infectious Diseases.
All honourable authors are kindly encouraged to contribute to and help shape the conference through submissions of their research abstracts, papers and e-posters in all areas of virology & Infectious Diseases are cordially invited for presentation at the conference.
Virology and Viral Diseases 2018 is anticipating participants from 40 and more countries across the globe and the two day conference will provoke plenary sessions, Keynote speeches, Poster, and Oral presentations. This program provides two days of robust discussions on recent advancements and new strategies for development of new materials for global requirements.
Get connected on Facebook, twitter, LinkedIn for latest update.
We would also like to bring to your kind notice that we have 300+ journals where you can publish your full length manuscripts at discounted price. If you are interested please contact me [[email protected]] for further details.
Our pleasure to meet you in upcoming event…!!!
VISA Information For Delegates
It's the delegate's responsibility to investigate the visa requirements for Canada and to apply for a visa, if necessary. Individuals requiring an official Letter of Invitation from the conference organizers can request one by email by writing to us at [email protected]
To receive a Letter of Invitation, delegates, accompanying persons/children, student/post-doc/youth delegates and exhibitors must first register for the conference. The registration fee minus a handling fee of USD 100 will be refunded after the conference if the visa was applied for in time and proof is shown that a visa could not be granted even though all requested documents were submitted. Refund requests must be made in writing and sent to the Virology and Viral Diseases 2018 via email.

All expenses incurred in relation to the conference are the sole responsibility of the delegate. The Letter of Invitation does not guarantee an entry visa to Canada. However, the conference organizers will not directly contact embassies and consulates on behalf of delegates.

The deadline for requesting a Letter of Invitation is two month before travelling to Canada.
Benefits for Delegates:
Meeting experts of their choice
Participation certification
Opportunity of obtaining special waiver if they are attending the conference in group from same organization
Networking and B2B meetings with the academic people attending the conference
For Delegates registration kindly visit: https://virology.conferenceseries.com/registration.php
Sessions/Tracks
13th World Congress on Virology and Viral Diseases conference (Virology and Viral Diseases 2018) will be held during December 3-4, 2018 at Chicago, Illinois, USA. The principle focal point of world congress Virology and Viral Diseases 2018 is on the current advances over the range of Virology and irresistible ailments look into from fundamental sciences to general wellbeing. Gathering features will be General virology; Viruses and Tumors ;Viral the study of disease transmission; Deadly popular sicknesses ;Clinical and Neuro virology; Molecular virology; Pediatric Virology; Viral immunology; Retroviology; Agriculture and Plant Virology; Veterinary Virology; Current Research in Virology; Pharmaceutical mycology; Mycotoxins and Mushrooms; Mycology and Ecology; Medical and Clinical Mycology; Environmental and Applied Mycology; Veterinary Mycology; Mycotoxicoses and mycoses; Mycoscience; Mycologia and mycopathologia, Bacteriology, parasitology, contagious infections, Vaccines and inoculation.
Track 1: Clinical virology
Clinical virology is a branch of medicine which deals with isolating and characterizing several viruses that are responsible for human diseases. It mainly deals with cell cultures, serological, biochemical and molecular studies. This field is very useful in knowing the epidemiology and spreading of viral diseases. By knowing the modes of transmission, effective treatment strategies can be invented.
Track 2: Viral Diseases
Virus is the pathogenic microbe that causes infections in human body. Virions are the virus particles which are consisted of two parts such as genetic material and protein coat. Viruses mainly affect the human immune system of the human body. Hepatitis virus is the common virus that degenerates the immunity of the body. Virulence is the capacity of the virus to infect the human system. Vaccination helps in preventing the infections caused by virus, as it produces the antibodies that are necessary in defense mechanism. The most common and well know lethal disease caused by human immune deficiency virus is AIDS.
Track 3: Respiratory Viral Infections
Respiratory tract infections mainly affect the nose and throat. This can also be caused by any of the other several different viruses. The most common respiratory tract infections include the common cold and influenza. The most commonly detected viruses are respiratory syncytial virus, rhinovirus and the influenza virus. Doctors often refer to these as upper respiratory infections because they cause symptoms mainly in the parts of nose and throat. In small children, viruses also commonly cause infections of the lower respiratory tract the windpipe, airways, and lungs. These infections include croup, bronchiolitis, and pneumonia. Children sometimes have infections involving both the upper and lower respiratory tracts. In children, rhinoviruses, influenza viruses, parainfluenza viruses, respiratory syncytial virus, enter viruses, and certain strains of adenovirus are the main causes of viral respiratory infections.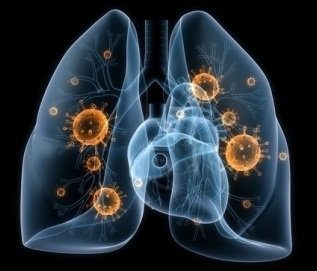 Track 4: Viral Immunology
Viral immunology is the study of viral infections and immune responses towards viral infections which can cause deleterious effect on the functions of the cells. It includes both DNA and RNA viral infections. Viruses are strongly immunogenic and induces 2 types of immune responses; humoral and cellular. The repertoire of specificities of T and B cells are formed by rearrangements and somatic mutations. T and B cells do not generally recognize the same epitopes present on the same virus. B cells see the free unaltered proteins in their native 3-D conformation whereas T cells usually see the Ag in a denatured form in conjunction with MHC molecules. The characteristics of the immune reaction to the same virus may differ in different individuals depending on their genetic constitutions.
Humoral response is responsible for blocking the infectivity of the virus (neutralization). Those of the IgM and IgG class are especially relevant for defense against viral infections accompanied by viraemia, whereas those of the IgA class are important in infections acquired through a mucosa. In contrast, the cellular response kills the virus-infected cells expressing viral proteins on their surfaces, such as the glycoproteins of enveloped viruses and sometimes core proteins of these viruses.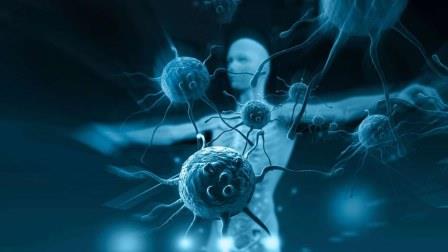 Track 5: Viral Vaccine
Vaccines that are developed from viruses are viral vaccines. Viral vaccines contain either inactivated viruses or attenuated viruses. One of the most common examples of viral vaccine is MMR (mumps, measles and rubella) vaccine. Inactivated or killed viral vaccines contain viruses, which have lost their ability to replicate and in turn cause disease. The first human vaccines against viruses were based using weaker or attenuated viruses to generate immunity. The smallpox vaccine used cowpox, a poxvirus that was similar enough to smallpox to protect against it but usually didn't cause serious illness. Rabies was the first virus attenuated in a lab to create a vaccine for humans.
Track 6: Emerging Viral Diseases
Viruses quickly adapt to and exploit the varying conditions because they have polymerase enzyme that helps in viral replication. Emerging viral disease is a major threat to global health. Due to rapid mutation and adaptation to changing environment several new viral diseases causing human illness.Emerging viral diseases are a major threat to human and veterinary public health such as Ebola virus in Africa, along with HIV (human immunodeficiency virus), several influenza subtypes, and MERS (Middle East respiratory syndrome) coronaviruses have underscored the urgency of understanding factors influencing viral disease emergence and spreading world-wide. The world's current leading infectious killer, HIV, has caused an estimated 36 million deaths since the first cases were reported in 1981.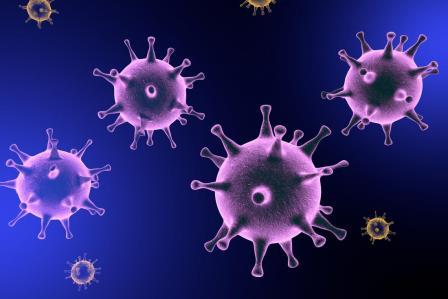 Track 7: Antiviral Drugs
Antiviral drugs are medication used specifically for treating viral infections. Like antibiotics for bacteria, specific antivirals are used for specific viruses. Unlike most antibiotics, antiviral drugs do not destroy their target pathogen; instead they inhibit their development.Antiviral drugs are one type of antimicrobials, a larger group which also includes antibiotic (also termed antibacterial), antifungal and antiparasitic drugs. They are relatively harmless to the host, and therefore can be used to treat infections. They should be distinguished from viricides, which are not medication but deactivate or destroy virus particles, either inside or outside the body. Antivirals also can be found in essential oils of some herbs, such as eucalyptus oil and its constituents.Most of the antiviral drugs now available are designed to help deal with HIV, herpes viruses, the hepatitis B and C viruses, which can cause liver cancer, and influenza A and B viruses.
The general idea behind modern antiviral drug design is to identify viral proteins, or parts of proteins, that can be disabled. These "targets" should generally be as unlike any proteins or parts of proteins in humans as possible, to reduce the likelihood of side effects. The targets should also be common across many strains of a virus, or even among different species of virus in the same family, so a single drug will have broad effectiveness.Almost all anti-microbials, including anti-virals, are subject to drug resistance as the pathogens mutate over time.
Track 8: Epidemiology Of Viral Diseases
Epidemiology is the study of the determinants, dynamics and distribution of diseases in the population. Viral epidemiology is the branch of medical science that deals with the transmission and control of virus infections in humans. Transmission of viruses can be vertical, which means from mother to child, or horizontal, which means from person to person. Examples of vertical transmission include hepatitis B virus and HIV, where the baby is born already infected with the virus. Another, rarer, example is the varicella zoster virus, which, although causing relatively mild infections in humans, can be fatal to the foetus and newborn baby.
Epidemiology is used to break the chain of infection in populations during outbreaks of viral diseases. Control measures are used that are based on knowledge of how the virus is transmitted. It is important to find the source, or sources, of the outbreak and to identify the virus. Once the virus has been identified, the chain of transmission can sometimes be broken by vaccines. When vaccines are not available, sanitation and disinfection can be effective. Often, infected people are isolated from the rest of the community, and those that have been exposed to the virus are placed in quarantine. Most viral infections of humans and other animals have incubation periods during which the infection causes no signs or symptoms. Incubation periods for viral diseases range from a few days to weeks, but are known for most infections.
Track 9: Viral infection and their control
Viral infections are hard to treat because viruses live inside the body cells. They are "protected" from medicines, which usually move through bloodstream. Antibiotics do not work for viral infections. There are a few antiviral medicines available. Vaccines can help prevent you from getting many viral diseases. Viruses are capsular with genetic material inside .They are tiny, much smaller than bacteria .Viruses cause familiar infectious disease such as the common cold flu and warts. They also cause severe illness such as HIV, smallpox and hemorrhagic fevers. Antiviral drugs are used for the treatment of viral infection. An antiviral agent tends to narrow in spectrum and have limited efficacy. The drugs used for viral infection are Acyclovir (Zovirax), famciclovir (Famvir), and valacyclovir (Valtrex) are effective against herpesvirus, including herpes zoster and herpes genitalis. Drugs used for treatment for viral fever are Acetaminophen (Tylenolothers) or ibuprofen (Advil, motrin IB).
Track 10: Deadliest Virus: Ebola, Zika virus, H1N1 Flu Virus, Rabies, Smallpox, Dengue
Ebola virus is one of the two members of a family of RNA viruses called the Filoviridae and of the order Mononegavirales. Ebola HF is an important emerging infection in central Africa and has received much attention in recent years owing to the documented high case-fatality rates (50% to 90%) associated with past outbreaks. Ebola virus was first identified in 1976 when two outbreaks of Ebola hemorrhagic fever (Ebola HF) occurred in northern Zaire (now the Democratic Republic of Congo) and southern Sudan. Out of five identified subtypes of Ebola virus, four of the five have caused disease in humans: Ebola-Zaire, Ebola-Sudan, Ebola-Ivory Coast and Ebola- Bundibugyo. The fifth, Ebola-Reston, has caused disease in nonhuman primates, but not in humans. The most highly virulent subtype of Ebola is Ebola Zaire whose mortality rate is 88%. About 1850 cases with over 1200 deaths have been documented since the Ebola virus was discovered and average fatality rate is 65%. Due to its highly pathogenic nature, scientific research conducted on Ebola must be conducted in a Biosafety Level 4 Lab (BSL-4). Immuno-Informatic Speculation and Computational Modeling of Novel MHC-II Human Leukocyte Antigenic Alleles to Elicit Vaccine for Ebola Virus.
Zika has become one of the most worldwide spreading dangerous infection over the past decade because of its perpetual spread, initially in Asia-Pacific region, followed by its expeditious entry into the Western world. Zika virus was initially discovered in rhesus monkey in the forest of Uganda. But due to Unique genetic recombination in the genome of Zika virus has made the Zika infection more dangerous than the last one. Zika virus can be transmitted through both vector and non-vector means such as mosquito and sexual transmission. Eighty percent patient with Zika virus showed asymptomatic symptoms on the initial stage of disease onset but later symptoms can become severe.
H1N1 is a flu virus. When it was first detected in 2009, it was called "swine flu" because the virus was similar to those found in pigs. The H1N1 virus is currently a seasonal flu virus found in humans. Although it also circulates in pigs, you cannot get it by eating properly handled and cooked pork or pork products.The 2009 swine flu outbreak (pandemic) was due to infection with the H1N1 virus and was first observed in Mexico. Symptoms of swine flu in humans are similar to most influenza infections: fever (100 F or greater), cough, nasal secretions, fatigue, and headache.
Rabies is a viral disease that causes acute inflammation of the brain in humans and other warm-blooded animals. Rabies is transmitted to humans from other animals. Rabies can be transmitted when an infected animal scratches or bites another animal or human. Saliva from an infected animal can also transmit rabies if the saliva comes into contact with a mucous membrane of another animal or human. Most rabies cases in humans are the result of dog bites.
Smallpox is a contagious infection unique to humans, caused by either of two virus variants, Variola major and Variola minor. Smallpox localized in a little body-fluid vessels of the skin and in the mouth and throat. In the skin it produced in a attribute maculopapular rash and, subsequent, increased fluid-filled blisters. V. major makes a more serious disease and has an overall mortality rate of 30–35%. V. minor causes a milder pattern of infection (also renowned as alastrim, cottonpox, milkpox, whitepox, and Cuban itch) with a morbidity rate of 1% of its victims. Long-term complications of V. major contamination encompass characteristic blemishes, routinely on the face, which occur in 65–85% of survivors. Blindness resulting from corneal ulceration and scarring, and limb deformities due to arthritis and osteomyelitis are less widespread difficulties, traced in about 2–5% of situations. Likely ways to become contaminated with smallpox include: extended face-to-face communication with someone who has smallpox (usually someone who currently has a smallpox rash). The smallpox virus is not powerful and is killed by sunlight and heat. In lab trials, 90% of aerosolized smallpox virus passes away within 24 hours; in the occurrence of sunlight.
Dengue is transmitted by the bite of a mosquito infected with one of the four dengue virus serotypes. It is a febrile illness that affects infants, young children and adults with symptoms appearing 3-14 days after the infective bite.Dengue fever is a mosquito-borne disease that occurs in tropical and subtropical areas of the world. Mild dengue fever causes high fever, rash, and muscle and joint pain. A severe form of dengue fever, also called dengue hemorrhagic fever, can cause severe bleeding, a sudden drop in blood pressure (shock) and death.
Influenza is commonly called as flu. It is caused by virus. Influenza starts with common cold. Avian influenza is the disease caused by birds. In general humans are not affected with this flu. However, people who are in direct contact with influenza affected poultry may develop the disease. Flu virus attacks the respiratory system of humans. Body pains, headaches, cough, high fever are some of the symptom of flu. This is a contagious disease which spread easily through air and water as means. Treatment involves medication with antiviral drugs helps in curing the lethal condition.
Track 11: HIV, Diagnosis, Treatment and Current Research:
Human Immunodeficiency Virus (HIV) is an enveloped virus, belonging to the viral family Retroviridae. It is a highly evolved virus which has grasped the attention of all researchers with its special features like morphology, genetics and also by its emerging nature. The special feature of all retro viruses is the presence of an enzyme called Reverse transcriptase which plays major role in reverse transcription process. HIV enters the host body, damages immune system and will cause life-threatening opportunistic infections finally leads to AIDS (Acquired Immunodeficiency Syndrome).
Diagnosis of Human Immunodeficiency Virus can be performed by various bio-chemical techniques. Body fluids like saliva, urine or serum of suspected individuals should be collected for the detection of RNA, antibodies or antigens. Diagnoses through antibody detection tests are specially designed biochemical techniques which are extremely accurate and inexpensive. ELISA and Western blot techniques are well-known antibody detection tests for the diagnosis of HIV.
Antiretroviral treatment are medications that treat HIV. The drugs do not kill or cure the virus. However, when taken in combination they can prevent the growth of the virus. When the virus is slowed down, so is HIV disease. Antiretroviral drugs are referred to as ARV. Combination ARV therapy (cART) is referred to as highly active ART (HAART). Each type, or "class", of ARV drugs attacks HIV in a different way. The first class of anti-HIV drugs was the nucleoside reverse transcriptase inhibitors (also called NRTIs or "nukes".) These drugs block step 4, where the HIV genetic material is used to create DNA from RNA.
Current Research deals with morphology and genetic alterations of HIV with main focus on infection, transmission, replication, reverse transcription, diagnosis, vaccine research, immunological reactions, prevention and treatment techniques, etc.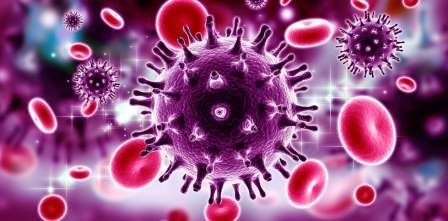 Track 12: Hepatitis B Virus Infection
Hepatitis B is an infectious disease caused by the hepatitis B virus (HBV) that affects the liver. It can cause both acute and chronic infections. Many people have no symptoms during the initial infection. Some develop a rapid onset of sickness with vomiting, yellowish skin, tiredness, dark urine and abdominal pain. Hepatitis B virus (HBV) infection is one of the major public health concerns. About 2 billion infected individuals globally, 350 million chronic hepatitis and up to 1.2 million death annually due to HBV infection have been made the emergency of this infection inevitable. Approximately 75% of patients with chronic hepatitis live in Asia and Africa and up to 15-45% of HBV infected patients grows to cirrhosis, liver failure and hepatocellular carcinoma (HCC). More than 35% of Iranian populations have been exposed to HBV and more than 3% of the community estimated to be virus carriers.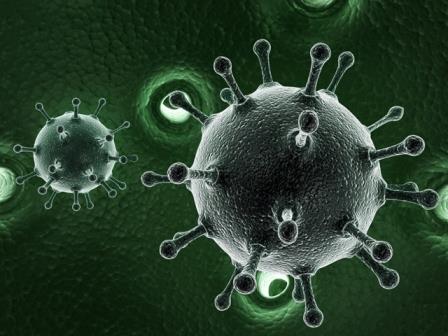 Track 13: Herpes Simplex Virus
Herpes simplex virus belongs to herpesvirus family. Herpes simplex virus is classified into 2 types: namely HSV-1 and HSV-2. This virus causes incurable disease herpes. HSV-1 is commonly known for cold sores whereas HSV-2 for genital herpes. Herpes simplex virus cannot be eradicated totally from the infected living being but can be treated to some extent partially. Symptoms of herpes simplex virus infection include watery blisters in the skin or mucous membranes of the mouth, lips, nose, or genitals. As neurotropic and neuroinvasive viruses, HSV-1 and -2 persist in the body by becoming latent and hiding from the immune system in the cell bodies of neurons. After the initial or primary infection, some infected people experience sporadic episodes of viral reactivation or outbreaks. In an outbreak, the virus in a nerve cell becomes active and is transported via the neuron's axon to the skin, where virus replication and shedding occur and cause new sores. It is one of the most common sexually transmitted infections.
Track 14: Viral Oncology
Viruses are also known to induce cancer in humans. The viruses that cause cancer are termed as oncovirus. Many of these viral oncogenes have been discovered and identified to cause cancer. The main viruses associated with human cancers are human papillomavirus, hepatitis B and hepatitis C virus, Epstein-Barr virus, human T-lymphotropic virus, Kaposi's sarcoma-associated herpesvirus (KSHV) and Merkel cell polyomavirus.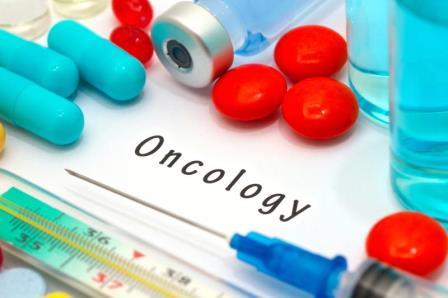 Market Analysis
The major players are expected to remain key growth drivers for virology over the study period because of increased instances of viral epidemic breakouts and huge investment in Research and Development. Our virology conference is bringing experts from the field of virology for discussion of the latest advances and ideas and to stimulate interdisciplinary interactions. Conference like ours will help to speed up of the development of effective therapies for viral disorders.
Virology Market: Segmentation
Virology Market is segmented By Applications into Skin and Soft Tissue Infections, Respiratory Tract Infections, GI Tract Infections, Urinary Tract infection, Eye Infections, Sexually Transmitted Diseases, Perinatal Infections. STDs, Urinary tract infections, and respiratory tract infections are currently dominating as compared to the other application types in the global virology market. Virology Market is segmented By End Users into Hospitals, Clinics, Laboratories, Diagnostic Centers, Blood Banks, Pharmacies
Current Trends in the Virology Field
In 2015, the virology industry was predominantly influenced by Ebola, MERS, and hepatitis C viruses. In 2016, zika virus is dominating the research, with better prospects in the near future.
Virologists are persistently investigating novel applications for viruses. Currently, an on-going research is experimenting on the exploitation of viruses for plant production, aiming at the efficient production of high quality, eco-friendly food.
Regional Outlook: Global Virology Market
North America is the largest virology market led by the U.S., owing to technological advancements such as rapid, portable diagnostics. N. America is expected to retain the top market position over the forecast period as well.
Europe is projected to maintain the position as the second largest market globally. During the forecast period, Europe is anticipated to record the highest CAGR, attributed by enhanced healthcare infrastructure, facilitated access to diagnostics, and growing affordability of diagnostic tests for viral diseases.
Japan is currently a growing virology market, which is estimated to grow at a remarkable CAGR through to 2025. However, APEJ and Africa are expected to witness the most promising growth opportunities during the forecast period. While China will be a leading APEJ market, India will contribute a considerable revenue share to the APEJ virology market.
Segment-wise Market Forecast
Antiviral drugs are the fastest-growing market segments in the estimated forecast period.
STDs, urinary tract infections, and respiratory tract infections are currently dominating compared to other application types in the global virology market.
On the basis of diagnosis tests, hepatitis B, hepatitis C, HIV, human papillomavirus (HPV), and other tests (influenza, ebola, and dengue) are estimated to attract the largest market shares globally.
Hospitals and laboratories projected to continue the most dominating end-use segments, accounting for almost 50% market share globally.
Key Players in the Global Virology Market
The notable players identified in the global virology market include GlaxoSmithKline , Abbott Laboratories, Boehringer Ingelheim Corporation, Merck and Co. Inc., Novartis International AG, Siemens, Johnson & Johnson, AstraZeneca AB, and Roche.
Merck and Co. Inc. has several drug candidates in phase 2, including cancer, diabetes, cardiac arrest, and hepatitis C, and some candidates in phase 3, including breast cancer, atherosclerosis, Alzeimer's, ebola, and HIV. The company also has many other candidates, which are currently under review.
Abivax, a high profile biotech company in Paris, France, has already successfully produced candidates against dengue and chikungunya viruses. The company has a few more candidates against HIV and ebola, currently under development.
Why to attend?
CONFERENCE OBJECTIVES:
To facilitate and encourage contact among persons, groups or organizations interested in Virology and Infectious diseases
To provide an effective means to contribute to international scientific and technological knowledge in the area of Virology and Infectious diseases
To promote scientific cooperation among virologist in Canada and other countries.
To facilitate opportunities for networking, collaboration and exchange of ideas with internationally renowned leaders in Virology and Infectious diseases research.
To identify research and practice based innovations in optimizing Virology and Infectious diseases research.
To debate gaps and priorities for sustainable development in optimizing Virology and Infectious diseases research and development.
To discuss and debate the challenges and opportunities in the new era of optimizing Virology and Infectious diseases research reforms.
To identify opportunities for evidence-based practice in optimizing Virology and Infectious diseases research and development.
YOUNG RESEARCHERS OPPORTUNITY:
Establishing their academic and professional relationships.
Improving their morale and confidence of presenting research in an international platform.
Interacting with expertise in their respective departments.
Clearing your inhibitions of adjusting to the foreign environment.
Providing a holistic experience of academic tourism.
Call for abstracts
Virology and Viral Diseases 2018 brings you an immense opportunity to be a part of scientific acceleration to world class personalities, young scholars, scientific delegates and young scientists to join in this Conference to utilize the expertise and novelties that brings a new era for innovations in the field of virology & Infectious disease which brings well versed scrutinizers at one place. It provides a platform to have open discussions, knowledge sharing and interactive sessions with field experts at Virology and Viral Diseases 2018. We request you to submit a brief idea or abstract of your talk/presentation/symposium/workshop according to your session interest. Please follow the format of our Sample Template.
Travel Guide & Visa Information
Conference Venue Details: https://virology.conferenceseries.com/venue-hospitality.php
Find out what you need to visit Canada as a tourist or business person, how to extend your stay in Canada and what documents you need to carry with you to transit through Canada.
Application submission:
Canada does not have a visa office in every country so it is important that Delegates/Attendees visit the website of the visa office responsible for processing their visa applications. Information is available on the website on how to submit a visa application and the documentation required.
Delegates/Attendees are encouraged to submit their visa applications well in advance of the date of the event at a Visa Application Centre or on-line E-applications (e-Apps).
E-Apps
This system allows clients to submit applications online.
Delegates/Attendees that need a visa but require their passport for other travel purposes are strongly encouraged to submit their visa applications on-line (e-Apps). Delegates/Attendees that choose to apply on-line will not have to submit their passport until a decision has been taken on their applications. If required, the visa office will send the applicant instructions on how and where to send their passports to finalize the visa process.
Visa Application Centres (VACs):
VACs are commercial service providers authorized by Canada to provide specific services to applicants.
VACs provide a number of services including help applicants fill out forms, answer questions and ensure that applications are complete, thereby reducing unnecessary delays or refusals due to incomplete applications.
Applicants that are required to provide biometrics information as part of the visa application process can do so at a VAC. Additional information on the biometrics requirements is available at the IRCC website.
VACs send applications to Visa Offices and transmit decisions to applicants in a secure and confidential manner. VACs do not process visa applications and play no role in the decision-making process.
Visa Applications Processing Time:
Processing time for visa applications vary depending on the office and the time of the year. Participants should be encouraged to apply early for their visas, and to submit complete applications including all supporting documents.
Please visit the IRCC website for information on the time it takes to process visa applications at the various visa offices.
NEW - Electronic Travel Authorization (eTA)
As of March 15, 2016, visa-exempt foreign nationals are expected to have an Electronic Travel Authorization (eTA) to fly to or transit through Canada. Exceptions include U.S. citizens, and travellers with a valid Canadian visa. Canadian citizens, including dual citizens, and Canadian permanent residents are not eligible to apply for an eTA.
However, from March 15, 2016 until fall 2016, travellers who do not have an eTA can board their flight, as long as they have appropriate travel documents, such as a valid passport. During this time, border services officers can let travellers arriving without an eTA into the country, as long as they meet the other requirements to enter Canada. We invite you to consult the IRCC website regularly for information updates on eTA.
Pre-Conference Workshop Invitation
The conference authority is planning to organize a preconference workshop with your support in your university/lab on a title related to Virology, Infections and Outbreaks or allied stream of your choice
The workshop can be scheduled as per your availability prior to main event. Workshop should be planned with 4-5 speakers and 40-50 attendees in the university or college premises.
All the required brochures & banners will be provided by us and will be sent to the venue of the preconference workshop before it's commencement.
The participants of this preconference workshop can be professors, associate professor, lecturer, instructor, counselors, or student of the same or different nearby universities.
In return we will provide certificate of participation to all the attendees signed by the organizer of the pre-conference workshop with prior confirmed list.
Virology and Viral Diseases 2018 in Vancouver, Canada is the main event for which this preconference will be organized and to promote the attendance for the said main event.
Also all the workshop attendees will get an abatement of 25% on the registration for attending the conference of Virology and Viral Diseases 2018.
Hope this will have more benefits than expected and help us mutually to run the conference successfully. We would highly appreciate your opinion on the said proposal and await your positive response towards this.
Why to attend?
Our Conference will provide a perfect platform addressing:
• Laudable talks by the top-notch of the global scientific community
• Sterling workshop sessions
• Remarkable Awards and Global Recognition to meritorious Researchers
• Global Networking with 50+ Countries
• Novel Techniques to Benefit Your Research
For more information drop a mail on: [email protected]
Past Conference Report
Virology 2017
Virology 2017 Past Report
Thanks to all of our wonderful speakers, conference attendees and Exhibitors, Virology-2017 Conference was our best ever!
12th World Congress on Virology conference, hosted by the Conference Series llc LTD was held during October 16-17, 2017 Baltimore, USA at Radisson North Baltimore Hotel, Baltimore, USA with the theme "Viral infection, Disease manifestation control and impact on Species". Benevolent response and active participation was received from the Editorial Board Members of Conference Series Journals as well as from the Scientists, Doctors, Professors, Virology Lecturers, Pharmaceutical Industries, Biotech Industries, Researchers and Students from the fields Virology -2017, who made this event successful.
The meeting was carried out through various sessions, in which the discussions were held on the following major scientific tracks:
General Virology and Basic Science
Clinical and Neuro Virology
Respiratory and Emerging/Re-emerging Viruses
Agriculture and Plant Virology
Therapeutic Approaches and Targets for Viral Infections
Veterinary Virology
Viral Immunology
Viral Hepatitis
HIV and Other Retroviral Diseases Affecting Afro-Asian Continents
Organ specific Cancer and Tumor virology
Regulatory and Economical Aspects in Virology
Recent Advances in Drug Discovery
Current Focus in Virology Research
The conference was initiated with a series of lectures delivered by both Honorable Guests and members of the Keynote forum.
The list included:
Eckard Wimmer
Stony Brook University, USA
Roger M Loria
Virginia Commonwealth University, USA
Stefan Vilcek
University of Veterinary Medicine and Pharmacy, Slovakia
Gamal El Sawaf
Alexandria University, Egypt
Rob Striker
University of Wisconsin, USA
Shubhada Bopegamage
Slovak Medical University, Slovakia
Mugdha Vasireddi
Georgia State University, USA
Filippo de Nicolellis
Friuli Venezia Giulia, Italy
Zenab Aly Torky
Assistant Professor, Ain Shams University, Egypt
Festus C Onwuliri
Professor , Federal University Lafia, Nigeria
Conference Series would like to thank all of our sponsors (Zeptometrix) and exhibitors (FUJIFILM Diosynth Biotechnologies). Each is an integral part of Conference Series and we could not have hosted such a wonderful conference without them. We will look forward to work with you in future as well to cater the demand of future research aspects of Virology
With the grand success of Virology-2017, Conferenceseries is proud to announce the "13th World Congress on Virology" to be held during 05-06, 2018, Vancouver, Canada
For more information please visit: http://virology.conferenceseries.com/
Past Reports
Gallery
To Collaborate Scientific Professionals around the World
Conference Date December 05-06, 2018
For Sponsors & Exhibitors
Supported By
Journal of Antivirals & Antiretrovirals
Journal of Virology & Mycology
Journal of AIDS & Clinical Research
All accepted abstracts will be published in respective Conference Series LLC LTD International Journals.
Abstracts will be provided with Digital Object Identifier by