Day 1 :
Session Introduction
The Ohio State University, USA

Biography:
Maria Eugenia Ariza received her PhD degree in Medical Microbiology and Immunology and is currently a Research Assistant Professor in the Department of Cancer Biology and Genetics, College of Medicine, at The Ohio State University. She has a long-standing passion for understanding how viruses contribute to the pathophysiology of human diseases, specifically the role that the human herpesviruses and human endogenous retroviruses (HERVs) have in the development of autoimmune diseases and cancer. Her studies were the first to demonstrate that the dUTPases from the human herpesviruses and HERV-K represent a new class of pathogen-associated molecular pattern (PAMP) proteins, which contribute to the immune pathology associated with several immune-mediated diseases, including chronic fatigue syndrome (CFS), SLE, psoriasis and pulmonary arterial hypertension. Her studies have identified this family of viral dUTPases as potential disease biomarkers and provide novel molecular targets for the development of alternative therapeutic agents/interventions for CFS, SLE and psoriasis.
Abstract:
Myalgic encephalomyelitis/chronic fatigue syndrome (ME/CFS) and Gulf war illness (GWI) are debilitating diseases presenting with complex immune, endocrine and neurological symptoms. Annual health care costs are estimated at $24 billion. Diagnosis is based on exclusion and there are currently no validated tests for definitive diagnosis of either syndrome. While there is accumulating evidence supporting the premise that some herpesviruses may act as possible triggers in ME/CFS, the mechanism by which they contribute to the pathogenesis of ME/CFS remains unclear. Our studies are the first to demonstrate that the deoxyuridine triphosphate nucleotidohydrolase (dUTPase) encoded by the human herpesviruses represents a new class of pathogen-associated molecular pattern (PAMP) proteins, which alter immune and neurocognitive functions. In this study, we demonstrate that ME/CFS and GWI patients' sera exhibit reactivation of multiple herpesviruses, differential antibody expression patterns to the herpesviruses-encoded dUTPase early protein as well as increased autoantibodies to the human nuclear dUTPase. A significant increase in IL-21 levels was also observed in a cohort of ME/CFS patients. Interestingly, IL-21 is produced at high levels by CD4+ follicular helper T cell (TFH) and regulates germinal center (GC) B cell survival and plasma-cell differentiation. Further in vitro studies in primary human cells demonstrated that the EBV-dUTPase induced activin A secretion by dendritic cells, which lead to the increased formation of CD4+ follicular helper T cells (TFH) and subsequent production of IL-21 and CXCL13 by TFH. Our data suggest a role for the herpesviruses dUTPase proteins in the immune dysregulation and pathophysiology observed in these patients possibly by altering the GC reaction and antibody responses as well as inducing the production of pleiotropic cytokines. Thus, screening for the presence of anti-herpesvirus dUTPase antibodies in these patients may serve as useful diagnostic biomarkers for the selection of appropriate treatments.
Canadian Food Inspection Agency, Canada

Biography:
Ming Yang is an Immunologist at the National Center for Foreign Animal Diseases/Canadian Food Inspection Agency, where she produces and characterizes monoclonal antibodies against vesicular disease viruses such as foot-and-mouth disease (FMD) virus, vesicular stomatitis (VS) virus and swine vesicular disease (SVD) virus. She developed several immune assays for the diagnoses of vesicular diseases, such as ELISA and lateral flow strip tests. She has published close to 40 manuscripts in the peer-reviewed journals. She graduated from University of Manitoba with MSc degree in Immunology and PhD in Microbiology.
Abstract:
Foot-and-mouth disease (FMD) remains one of the world's most widespread epizootic and highly contagious animal diseases affecting a wide host range species. More than 100 countries worldwide are not yet accepted as FMD free by the World Organisation for Animal Health. FMD virus (FMDV) is recognized as seven serotypes: O, A, C, Asia 1, SAT 1, SAT 2 and SAT 3. Several FMD outbreaks due to SAT 2 had been reported from 1990 to 2012. The development of a rapid and easily performed test for FMD detection is critical for controlling FMD outbreaks and containing its spread. The aim of the project was to generate FMDV/SAT2 specific monoclonal antibodies (mAbs) and develop a lateral flow immuno chromatographic (LFI) strip test for the rapid detection of FMDV/SAT 2. A total of eight mAbs were generated and examined for their reactivity and specificity using ELISAs. The mAb #10 was selected as the capture mAb because it reacted with all tested SAT 2 isolates. The LFI strip test was developed using two mAbs. The LFI strip test was able to identify SAT 2 isolates (n=23) in culture supernatants. The calculated diagnostic specificities were 100% and 98% for the strip test and ELISA, respectively. Thirty four of 50 FMDV/SAT 2 PCR-positive tissue suspensions from experimental inoculated animals without application were identified as positive by the LFI strip test. While, sixteen samples were positive using an ELISA. Diagnostic sensitivity for LFI strip test and ELISA were 67% and 33%, respectively calculated based on the fifty samples. In conclusion, a lateral flow strip test for detection of FMDV/SAT 2 was developed. The performance of the strip test in terms diagnostic specificity and sensitivity was higher than the ELISA. The ability of strip tests to generate rapid results would be useful for the early diagnosis on-site during FMD outbreaks.
Brazilian Agricultural Research Corporation, Brazil

Biography:
Angela Maria Xavier Eloy, Graduate in Veterinary Medicine, PhD from the University of Leeds, England. She is one of the first researchers to study the relationship between caprine arthritis encephalitis (CAE), a viral disease caused by lentivirus, and proteomics, involving the identification of proteins and the behavior of metalloproteinases (MMPs). She is in search of markers aiming to complement the diagnosis of CAE, since there is still no safe test to control this virus disease.
Abstract:
The caprine arthritis encephalitis (CAE) is a disease caused by Lentivirus genus, Orthoretrovirinae subfamily, and Retroviridae family belonging to the same human immunodeficiency virus (HIV) family. This viral disease is widespread in the world, affecting especially goat dairy, being easily transmitted by contact among animals secretion, milk ingestion and also through contaminated ejaculate. Has no cure and is difficult to control, since the tests in use are not accurate due to virus latency, providing false negative results. The present study aimed to identify the major seminal plasma protein profile of goats chronically infected by CAE. Two groups containing five males each, aging 4 to 5 years were used. The first group was composed by naturally and chronically CAE-infected animals and the control by seronegative, both confirmed by two blood tests of Western blotting (WB) and by polymerase chain reaction (PCR). The semen was collected through artificial vagina and after that, two-dimensional electrophoresis and MALDI-TOF MS were used. The proteins of high expression identified only in seropositive animals play an important role in the viral infection, such as the protease arylsulfatase A, whose function probably is related to metabolism control of sulfatides, involved to virus control. The other ones were bifunctional ATP-dependent dihydroxyacetone kinase/FAD-AMP lyase, cathepsin F isoform X1, disintegrin and metalloproteinase domain-containing protein 2-like isoform X1, clusterin, carbonic anhydrase 2, electron transfer flavoprotein subunit beta, and epididymal secretory glutathione peroxidase. These results show that seminal plasma proteins are involved on reproductive process protection in chronically infected goats by CAE. As the arylsulfatase A enzyme participates in the physiological events of fertilization in bulls and sheep, and it is absent in seronegative goat to CAEV, probably the main function of this enzyme in goats can be related to metabolism control of sulfatides, involved to virus control.

Biography:
Petr Maly is head of Laboratory of Ligand Engineering at the Institute of Biotechnology, Czech Academy of Sciences in Vestec, Czech Republic. He studied at Department of Biochemistry, Faculty of Science, Charles University in Prague, Czech Republic(1980-1985) and completed doctorate at the Institute of Molecular Genetics ASCR (IMG) in Prague. He spent postdoctoral fellowship (1992-1995) at Department of Pathology and Howard Hughes Medical Institute, The University of Michigan Medical School, Ann Arbor, USA, in the laboratory of Prof. John B. Lowe where he published several substantial papers related to in vivorole of mammalian glycosyltransferases. Since 1998 to 2005 he was a research group leader at the IMG in Prague. As a visiting scientist he also worked at Department of Biochemistry and Molecular Biology, College of Medicine, University of Oklahoma, USA. He also was participating investigator of Consortium for Functional Glycomics (USA, 2001–2008) and Member of Editorial Board (2001-2005) and Editor (since 2003) of the Czech journal "Biologicke listy" (Biological Letters). Since 2008, he has been working on the development of combinatorial protein libraries derived from small protein scaffolds andconstruction of novel high-affinity protein binders with therapeutic and diagnostic potential.
Abstract:
Carbohydrates-based immunogens are generally less effective in generation of long-lasting antibody responses and neutralizing epitopes of surface glycoproteins are poorly immunogenic. Therefore, proteins mimicking glycan epitopes represent a promising alternative for development of more protective vaccines. Highly complex combinatorial libraries derived from scaffolds of small and robust protein domains represent an excellent tool for the identification of protein binders mimicking surface glycopeptide epitopes of viruses or bacteria that are recognized by broadly neutralizing antibodies. We use our established concept of a highly complex combinatorial library derived from scaffold of 46 amino acid albumin-binding domain (ABD) and, in combination with ribosome display, we target broadly neutralizing(bn) IgG to identify unique binding candidates recognizing antigen-binding-domain of the tested bn-IgG. In our proof-of-concept study we target glycan epitopes carried by gp120/gp41 protein complex of the HIV-1 Env.ABD variants as potential (glyco)peptide mimetics are currently being characterized for the stimulation of HIV-1 gp120-specific neutralizing antibody response. Thus, ABD-derived recombinant mimotopes could serve as a useful molecular clue for generation of more efficient HIV-1 vaccine and provide a platform for development of other viral or bacterial disease-preventing vaccines.
University of Szeged, Hungary

Biography:
Zsolt Boldogkoi has completed his PhD from Szent Itván University and Postdoctoral studies from University of Bonn, School of Medicine. He is the Director of the Department of Medical Biology, University of Szeged. He has published close to 100 papers in reputed journals.

Abstract:
Herpesviruses are large, enveloped, double-stranded DNA viruses. Although, the members of the three subfamilies (α-, β-, and γ-herpesviruses) differ in tissue tropisms and in many aspects of molecular pathogenesis, the basic mechanisms of their DNA replication and transcription are largely conserved. The herpesvirus transcriptome have already been investigated by various techniques, including Northern-blot and microarray analyses, as well as short-read sequencing supplemented with other techniques such as primer extension, or S1 nuclease analyses. However, these techiques are inefficient for the detection of embedded RNAs, transcript isoforms, polycistronic RNAs, and transcritional overlaps. Long-read sequencing can circumvent these problems. We used two sequencing platforms, the RS II and Sequel methods from Pacific Biosciences and the cDNA and direct RNA sequencig methods from Oxford Nanopore Technology for studying the transcriptome of various herpesviruses including herpes simplex virus type 1, varicella-zoster virus, pseudorabies virus, and human cytomegalovirus. Our investigations revealed a much more complex transcritional landscape than it has been known earlier. We identified novel protein-coding genes, which are embededd into longer host genes. Our analysis detected a number of novel non-coding RNAs, polycistronic transcripts and various transcript isoforms including splice variants as well as transcript start sites and transcript end sites variants. Additionally, our studies uncovered a genome-wide meshwork of transcritional overlaps. This latter phenomenon suggests the existence of a transcriptional interference network controlling the global gene expression through the interactions between the transcritional machineries at the ovelapping regions.
Cancer Research Institute BMC SAS, Slovakia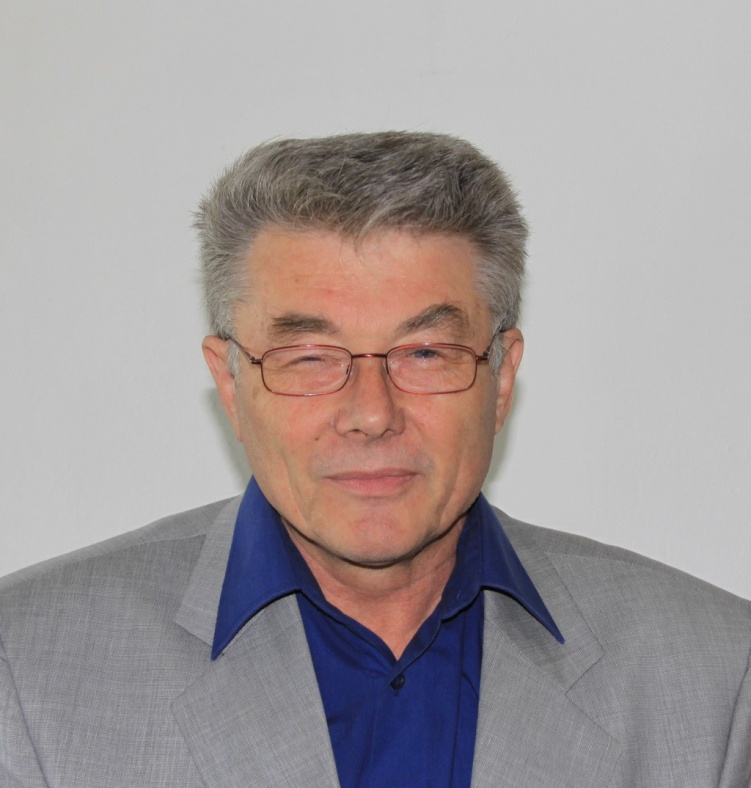 Biography:
Vladimir Zajac has completed his PhD in 1982 at the Cancer Research Institute of Slovak Academy of Sciences in Bratislava (Slovakia), where he worked as the Head of Department of Cancer Genetics from 1996 to 2010. He joined the Medical Faculty of the Comenius University as Associate Professor of Genetics in 2007. He has published 72 papers mostly in reputed journals and he was editor of the book Bacteria, viruses and parasites in AIDS process
Abstract:
Despite great success in the diagnostics and therapy of AIDS, there are many unanswered questions. Without giving the answers to these questions more successful treatment of patients can not be expected. The strong argument for this prediction is a fact that it is not possible to stop the worldwide spread of AIDS, especially in Africa. The data leading to the conclusion that HIV alone is the etiologic agent responsible for AIDS is generally accepted. According to this claim, virus was transferred to humans from monkeys in Africa through random contacts 35-50 and according to recent reports even 100 years ago. This claim, which turned into dogma, however, has not been sufficiently confirmed and is unacceptable from epidemiological, statistical point of view and also by common sense. If we want to move forward the analysis of AIDS process we need to go deeper into the history of mankind and try to identify how was evolve the state of health of humankind. From the evolutionary point of view, the biggest changes in the human health condition occurred during a series of epidemics, particularly in Europe and the adjacent parts of Asia and Africa. The largest epidemic of plague - the Black Death - was caused by the bacterium Yersinia pestis. Started in 1346 in Italy from where it spread throughout Europe and then to Asia. Population after epidemic decreased by 30 to 50%. In 2001, epidemiologists S. Scott, Ch. Duncan and S. Kohn proposed a theory according to which the "Black Death" may have been caused by hemorrhagic viruses. This version corresponds to the means of human-to-human transmission, speed and intensity of the epidemic. Based on our results, we assume that HIV is very likely an inseparable part of man since the beginning of our existence. These results and the subsequent analysis have led us to propose a theory that the "Black Dead" epidemic in the 14th century was attended, in addition to Yersenia pestis and other factors, and therefore, in our opinion, it could be HIV. This epidemic took place in Europe, parts of Asia and North Africa, but not in America and sub-Saharan Africa. The victims of the Black Death epidemic were individuals with a damaged immune system due to violation of symbiosis between the prokaryotic and eukaryotic kingdom in their body. The epidemic was so devastating, because resulted also in the elimination of HIV carriers. Those who survived had delta 32 mutation in the CCR5 co-receptor, which is predominantly expressed in T cells, macrophages, dendritic cells, and eosinophils. Mutation CCR5-Δ32 protect participants from Yersenia pestis infection, but the smallpox virus and HIV infection, as well. The "Black Dead" epidemic results in an increase in the number of CCR5 delta 32 mutations in the Caucasus population to 10%, in some areas to 15-20%. Statistically, it is confirmed that locations with a higher frequency of CCR5-Δ32 allele are much lower "Black Death" mortality. This epidemic on the other side as "sanitary process" led to the restoration of balance between the two kingdoms in the human body and to the recovery of most of the human population. In Sub-Saharan Africa, this epidemic and subsequent "sanitation process" has not taken place, that's why HIV-related genetic information has not been eliminated in the population. Therefore, there is no CCR5Δ32 mutation in this population and the level of HIV genetic information is much higher than in other parts of the world. Options to remedy this situation in Sub-Saharan Africa are under discussion. Confirmation of the presented hypothesis can bring new insight into AIDS, especially in Africa, and open up new possibilities in diagnostics and therapy of this syndrome.
Biopharmaceutical New Technologies Corporation, Germany

Biography:
Dr Annete Vogel is presently the Head of Infectious Disease Vaccines, BioNTech AG, Germany. She has been associated with Friedrich-Loeffler-Institut, Federal Reserch Institute for Animal Health as scientist. She has done her education from Georg-August-University Goettingen and completed her DSc from Eberhard-Karls-University Tubingen. She has many publications to her name like "PAR1 contributes to influenza A virus pathogenicity in mice", "Influenza virus infection aggravates stroke outcome" to name a few. Her Research interest spans around cell culture, animal models, infectious disease, flow cytometry, virology, vaccination, serology and genomics.
Abstract:
Vaccines are the most effective method of controlling infectious diseases. However, todays vaccine production is facing difficult challenges, as the concepts are often not fast and flexible enough to allow quick responses for the efficient control and prevention of global outbreaks of newly emerging and re-emerging viruses and the adaption to new antigenic drifts.
To address this challenge, BioNTech RNA Pharmaceuticals GmbH is developing an innovative synthetic Amplified Immune Response (A.I.R) vaccine platform against Infectious Diseases that is characterized by short manufacturing times, high flexibility and the feasible production of at least 100,000 RNA-based human vaccination doses per week based on the low concentration needed. The administration of in vitro transcribed self-amplifying RNA (saRNA) results in higher antigen expression than delivery of comparable amounts of mRNA, correlating rather to the final subgenomic transcript copy number than to initially transferred RNA amounts. However, antigen expression is still transient as innate immunity effectively prevents persistent replication. Against influenza virus, both B and T cell-responses are induced. We were able to show high antibody titres in mice for over a one year period and protection against live viral challenge after prime-boost as well as after single vaccination by using submicrogram quantities of saRNA. In summary, A.I.R vaccines give equivalent protection against Influenza to mRNA vaccines but at much lower doses.

Biography:
Research interests of :(i) Developed DAC&DAS-ELISA based detection of citrus yellow mosaic Badnavirus using expressed recombinant VAP; (ii) Identified strains of PVS&PVY inducing partial resistance to potato late & early blight; (iii) Genetic variability in cotton leaf curl begomovirus (CLCuV),cloning & sequencing of coat protein & movement genes of CLCuV;(iv) Developed CLCuV resistant GM cotton the first in world;(v) Sequencing and diversity in DNA β associated with monopartite begomoviruses; (vi)First report of association of Mycoplasma (Phytoplasma) with grassy shoot disease of sugarcane; (vii)First report of identification of strains A&F of sugar cane mosaic virus (SCMV) in India; (viii)Purification of SCMV & raising high titer antisera that was used in ELISA and other serological tests in India. President, Indian Virological Society; Member ICTV and IUMS; Member Quinquennial Review Team, Indian Council of Agricultural Research; Awarded Prof SN Das Gupta- and Prof MV Naydu- Memorial Lectures and Prof Kameshwar Sahai Bhargava Oration Awards.
Abstract:
Geminiviruses (family Geminiviridae) are classified into nine genera and unassigned viruses on the basis of host range, insect vector and genome organization. These genera are: Becurtovirus, Begomovirus, Capulavirus, Curtovirus, Eragrovirus, Grablovirus, Mastrevirus, Topocuvirus and Turncurtovirus. Begomoviruses are divided into two categories i.e. bipartite or monopartite (old world) bipartite (new world). Viruses have evolved to encode unique proteins to counter RNA silencing known as RNA silencing suppressors (RSS). Several begomovirus and their associated betasatellite-encoded viral proteins have been identified as RSSs. A large number of structural such as coat protein (CP) and non-structural viral proteins possessing suppressor activity have been involved in crucial viral functions, including viral movement, viral replication etc. Mucuna pruriens (L) DC (Velvet bean/"magic bean") of family Fabaceae is used in Ayurvedic medicines for Parkinson's disease, liver dysfunction, blood-related diseases, snake bite, endocrine and male reproductive disorders. Velvet bean severe mosaic virus (VbSMV) is a bipartite DNA virus infecting Mucuna pruriens (Velvet bean) belongs to the genus Begomovirus, family Geminiviridae. In this study VbSMV was identified from velvet bean. For the identification of suppressor proteins, primers were designed for all genes of VbSMV by adding appropriate site for restriction enzymes for inframe cloning in the vector. Out of the two assays reported for the identification of suppressor genes we used Agrobacterium co-infiltration assay. It was delineated that proteins encoded by VbSMV viz. AV2 (pre-coat protein), AC2 (TrAP), AV1 (coat protein) are suppressors of RNA silencing as identified through Agrobacterium co-infiltration assay using Nicotiana benthamiana as a host plant. AV2 showed strong suppressor activity whereas AC2 and AV1 were found to be weak suppressors. This is the first report on identification of suppressor of RNA silencing encoded by VbSMV infecting a medicinal plant. Identified suppressor proteins are being used to develop virus resistant transgenic plants and understanding RNA silencing pathway.
Novosibirsk State University, Russia

Biography:
Prokopyeva Elena has completed her PhD at the age of 29 years from FBRI State Research Center of Virology and Biotechnology 'Vector'(Koltsovo, Russia). Dissertation title: «Phenotypic and genotypic properties of pandemic influenza A(H1N1)pdm09 virus during adaptation to mice of different genotypes». She conduct postdoctoral studies from Novosibirsk State University and Research Center of Experimental and Clinical Medicine (Novosibirsk, Russia). She is the researcher of the Laboratory experimental simulation and pathogenesis of infectious diseases, and the teacher of the course "Embryology" and " General Histology" at Novosibirsk State University (NSU). She has published more than 25 papers in reputed journals. She has been conducting supervision of undergraduates at NSU since 2016. Also Prokopyeva Elena has obtained different honors and awards in the field of Virology, Pathology and Medical Microbiology.
Abstract:
Pandemic A (H1N1) pdm09 virus has caused substantial morbidity and mortality globally and continues to circulate, which may lead to an increase the pathogenic features of viruses by adaptation to the human. To address this problem, we studied changes of biological properties of the pandemic viruses during adaptation to experimental mammals and analyzed cellular localization of positive-stranded A(H1N1)pdm09 RNA in the inner organs of infected mice. To increase the virulence of pandemic H1N1 isolates in mice, we produced mouse-adapted variants of A(H1N1)pdm09 strain by serial lung-to- lung passages in BALB/c mice. After total of 7 passages we got the lethal strains to BALB/c mice (BALB/c-MA) with meaning of 50% lethal dose 1,2 lgTCID50/ml. Hematoxylin-eosin staining, immunohistochemistry for type A influenza nucleoprotein antigen, and real-time reverse transcription-PCR assay for viral RNA were performed. Complete genome sequences of the wild-type and mouse-adapted A (H1N1)pdm09 influenza viruses revealed 19 amino acid substitutions in different viral proteins (HA, NA, NS2, NS1, PB2, PB1, NP). In lung tissue under the influence of not adapted and mouse-adapted variants of A(H1N1)pdm09 influenza viruses developed interstitial pneumonitis, but it is noted the greatest degree of inflammation in case of infection of the strain BALB/c-MA. Comparative analysis revealed accumulation of viral titers in the brain (3,75±0,22 lgTCID50/ml), liver (2,5±0,5 lgTCID50/ml) and the kidney (0,74±0,48 lgTCID50/ml) in case of infection only of the strain BALB/c-MA. Immunohistochemistry staining of viral antigens was demonstrated in the lung pneumocytes and mucous glands under influence of both wild-type and mouse-adapted viruses. But only in case of infection with BALB/c-MA immunostaining was detected also in the brain, liver, kidney and in the intestine. This study demonstrates cellular localization of positive-stranded A(H1N1)pdm09 RNA in the lungs, brain, liver, kidney and in the intestine that suggests viral replication of the mouse adapted variants of A(H1N1)pdm09 influenza virus in these tissues. The study was supported by a grant from the Russian Scientific Foundation
University of Szeged, Hungary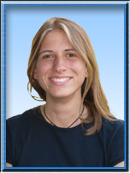 Biography:
Dora Tombacz has completed her MSc in Biology (2006) and PhD in Medical Sciences (2010) from the University of Szeged, Hungary. She is working in the Department of Medical Biology as an Assistant Professor at the same university in the Genomics & Gene Technology group. She has published more than 30 papers in reputed journals. Her primary field of interest is transcriptomics, the analysis of different organisms at the RNA level. She is currently working with next- and 3rd generation sequencing techniques at the University of Szeged, and as a Visiting Assistant Professor at the Stanford University, USA.
Abstract:
The Vaccinia virus (VACV) is a prototype member of the Poxviridae family, it has a relatively large double-stranded DNA genome containing about 220 protein coding genes. The VACV encodes DNA and RNA polymerases, transcription factors, enzymes for capping and polyadenylation, which allows VACV to replicate in the cytoplasm, rather than in the nucleus of the infected cell. The VACV is a historically important virus: it has been successfully applied as a vaccine for immunization against human smallpox, which had been eradicated in 1980 as a result of global vaccination. The most virulent strain of VACV, the Western Reserve (WR) was used in this study. For the thorough analysis of VACV transcriptome, we utilized the currently available third-generation sequencers (TGS) such as the Pacific Biosciences (PacBio) RSII and the Sequel, as well as the Oxford Nanopore Technologies (ONT) MinION, which in contrast to the next-generation sequencing approaches enables to identify full-length RNA isoforms, and distinguis between overlapping RNAs. We have characterized the static VACV transcriptome by using the RSII and MinION, while the Sequel and Minion was applied for the detailed analysis of the transcriptional dynamics of the viral RNAs. Our detailed study redefined the VACV transcriptome. Our data showed that the VACV transcriptome profile is much more complex than it was previously known. We have identified hundreds of novel transcripts and isoforms. We have described hundreds of bi-, polycistronic, and complex transcripts. These forms were not known before our study. These RNA molecules together represent very long transcriptional overlaps.
Emergent BioSolutions Canada, Canada
Biography:
Shantha Kodihalli has completed her PhD at University of Minnesota and Postdoctoral studies at St. Jude Children's Research Hospital, Memphis, TN USA. She is the Director of Preclinical Research at Emergent Bio Solutions. She has over 19 years of experience in the development of therapeutics for infectious diseases. She has been at Emergent for 15 years and has extensive experience in developing, managing, and executing non-clinical studies involving select agents for product development under the "Animal Rule". She has published more than 20 papers in peer-reviewed journals.
Abstract:
Zika virus (ZIKV) infection during pregnancy has become a global public health concern due to its ability to cause severe congenital infections. There are no licensed vaccines or therapeutics available for ZIKV infections. To address this need, a human polyclonal Zika Immune Globulin product (ZIKV-IG) is being developed for prophylaxis of ZIKV infection in at-risk populations, including women of childbearing potential and pregnant women. To evaluate the efficacy, groups of Ifnar1-/- mice were infected with lethal doses ZIKV (FSS13025 strain) and treated with various doses of ZIKV-IG. Mice were monitored daily for body weights, clinical signs, and mortality for 21 days. In another separate study, the dose-ranging effect of ZIKV-IG on the viral load in target tissues was analyzed on days 3 and 7 using qRT-PCR and focus forming assay. ZIKV-IG administered after lethal infection provided a significant survival benefit in a dose-dependent manner. Mice treated with higher doses of ZIKV-IG (10, 50 mg/kg) provided a statistically significant survival of 87.5 to 100% in comparison to 0% in PBS controls. A similar response was observed in the viral load analyses with the highest dose providing significant reductions in target tissues including the brain, kidney, liver, sciatic nerve, serum and spleen. The 2.0 mg/kg and 0.5 mg/kg (lower dose levels) did not confer any reasonable protection in terms of survival or reduction in viral load. The efficacy of ZIKV-IG has been successfully demonstrated in a well-characterized model of Zika disease. Results of these studies demonstrate that ZIKV-IG given at 50 mg/kg in a post-exposure setting significantly enhanced survival over control. Additionally, the treatment prevented virus dissemination into target tissues. These results clearly demonstrate the potential of ZIKV-IG for post-exposure prophylaxis of human ZIKV infections.
Ahi Evran University, Turkey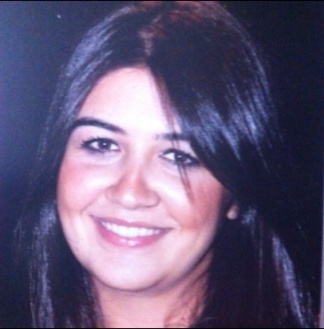 Biography:
Selin Ozkan Kotiloglu was awarded a Turkish Government Scholarship and earned her PhD in Molecular Biology/Molecular Mycology from Imperial College London. She is currently working as an Assistant Professor at Ahi Evran University, Department of Molecular Biology and Genetics. Her main research areas are gene expressions and polymorphism in various diseases caused both by biological and chemical agents; RNA silencing; profiling of small RNAs and microRNAs using bioinformatics; silencing pathways in various organisms.
Abstract:
Mycoviruses are viruses that naturally infect and replicate in fungi. They are widespread in all major fungal groups including plant and animal pathogenic fungi. Different dsRNA mycoviruses have been reported in Aspergillus fumigatus. Multiplex PCR amplification is a version of PCR, which enables amplification of different targets simultaneously. This technique has been widely used for detection and differentiation of viruses especially plant viruses such as those which infect tobacco, potato and garlic. For rapid detection, multiplex RT-PCR was developed to screen new isolates in terms of presence of A. fumigatus mycoviruses. AfuCV, AfuPV-1 and AfuTmV-1 dsRNAs were amplified in separate reactions using a mixture of multiplex primer pairs. It was demonstrated that in the presence of a single infection, primer pair mixtures only amplify the corresponding single virus infection. Mixed infections using dual or triple combinations of dsRNA viruses were also amplified simultaneously using multiplex RT-PCR. Up until now methods for the rapid detection, Aspergillus mycoviruses have been restricted to small scale dsRNA extraction approaches which are laborious and for large numbers of samples not as sensitive as RT-PCR. The multiplex RT-PCR assay developed here will be useful for the studies on determining the incidence of A. fumigatus mycoviruses. Moreover, it could be useful to detect mycovirus infection rapidly for further studies on the impact of mycoviruses on fungal pathogenicity. This is the first report on multiplex detection of A. fumigatus mycoviruses.
Kuwait University, Kuwait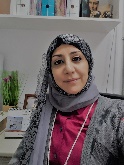 Biography:
Nada Madi is an Assistant Professor in the Department of Microbiology, Faculty of Medicine at Kuwait University where she has been a Faculty Member since January 2015. She completed her PhD and MSc at Faculty of Medicine, Kuwait University and her Undergraduate study at Faculty of Science, Kuwait University. Her research interest lies in the area of developing advanced techniques in viral diagnostics such as metagenomics approach for the detection of viruses causing different diseases such as respiratory tract infections and gastroenteritis.
Abstract:
A metagenomic approach based on target independent next-generation sequencing has become a known method for the detection of both known and novel viruses in clinical samples. This study aimed to use the metagenomic sequencing approach to characterize the viral diversity in respiratory samples from patients with respiratory tract infections. We have investigated 86 respiratory samples received from various hospitals in Kuwait between 2015 and 2016 for the diagnosis of respiratory tract infections. A metagenomic approach using the next-generation sequencer to characterize viruses was used. According to the metagenomic analysis, an average of 145, 019 reads were identified, and 2% of these reads were of viral origin. Also, metagenomic analysis of the viral sequences revealed many known respiratory viruses, which were detected in 30.2% of the clinical samples. Also, sequences of non-respiratory viruses were detected in 14% of the clinical samples, while sequences of non-human viruses were detected in 55.8% of the clinical samples. The average genome coverage of the viruses was 12% with the highest genome coverage of 99.2% for respiratory syncytial virus, and the lowest was 1% for Torque teno midi virus 2. Our results showed 47.7% agreement between multiplex real-time PCR and metagenomics sequencing in the detection of respiratory viruses in the clinical samples. Though there are some difficulties in using this method to clinical samples such as specimen quality, these observations are indicative of the promising utility of the metagenomic sequencing approach for the identification of respiratory viruses in patients with respiratory tract infections.
Nanjing Agricultural University, China
Biography:
Dr. Qian Yang worked as a professor in College of Veterinary Medicine.The focus of her research work is on the mucosal immunity in domestic animal. Firstly several mucosal adjuvants were studied to increase the efficiency of inactivated viruses (influenza) . Secondly some delivery vehicles (Lactobacillus and Bacillus subtilis)for antigens for oral immunization had been studied because of degradation of the antigen by gastric acid and proteases present in the gastrointestinal tract.The other fields includes: the interaction between epithelium and pathogens and the relvant pathogenic mechanism. She has published more than 80 original and review articles in scientific journals.
Abstract:
Transmissible gastroenteritis virus (TGEV) is a coronavirus, characterized by diarrhea, high morbidity, and the mortality is 100% in piglets less than 2 weeks old. Pigs infected with TGEV are often suffer secondary infection with other pathogens, which aggravates the severity of diarrhea, but the mechanisms remain unknown. Here, we hypothesized that persistent TGEV infection stimulates the epithelial–mesenchymal transition (EMT), thereby generating cells that more easily adhere to enterotoxigenic Escherichia coli (ETEC). Intestinal epithelial cells are the primary targets of TGEV and ETEC infection. We found that TGEV can persistently infect porcine intestinal columnar epithelial cells (IPEC-J2), and cause EMT, consistent with multiple changes in key cell characteristics. Infected cells display fibroblast-like shapes, exhibit increases in mesenchymal markers with a corresponding loss of epithelial markers, have enhanced expression of IL-1β, IL-6, IL-8, TGF-β, and TNF-α mRNAs, and demonstrate increases in migratory and invasive behaviors. Additional experiments showed that activation of the PI3K/Akt and ERK signaling pathways via TGF-β are critical for the TGEV-mediated EMT process. Cellular uptake is also modified in cells that have undergone EMT. TGEV-infected cells have higher levels of integrin α5 and fibronectin and exhibit enhanced adhesion of ETEC K88. Reversal of EMT reduces ETEC K88 adhesion and inhibits the expression of integrin α5 and fibronectin. Overall, these results suggest that TGEV infection induces EMT in IPEC-J2 cells, increasing the adhesion of ETEC K88 in the intestine and facilitating dual infection.
Nanjing Agricultural University, China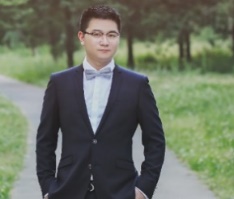 Biography:
Yuchen Li has been studied in Nanjing Agricultural University as a PhD candidate since 2015. Now I am studying in the major of preventive veterinary medicine under supervisor of professor Qian Yang. My research focuses on the pathogenic mechanism of PEDV. I am working hard and have published three research article. I am really interested in the research process, which is amazing and attractive. I hope could get the chance to show my research subject in the conference.
Abstract:
Porcine epidemic diarrhea (PED) has made catastrophic impacts on the global pig industry since 2011. The causative agent, porcine epidemic diarrhea virus (PEDV), was a typical intestinal coronavirus and transmitted by the generally acknowledged fecal-oral route. However, high infectivity of airborne PEDV and quickly spread between pig farm (even over the far distance) indicated that airborne transmission may make contributions to the rapid spread of PEDV. This study demonstrated that PEDV could cause typical diarrhea in piglets through nasal spraying and the exact mechanisms involved has been well studied in vitro and in piglets. At first, PEDV was detected by immunohistochemistry test in nasal epithelium at early stages of the infection. Then, the results were further verified by establishing air liquid interface culture of pig's nasal epithelial cells (NECs) in vitro. Moreover, PEDV captured by dendritic cells (DCs) in nasal passage were observed in nasal passage and DC/NECs co-culture system, demonstrating that PEDV could recruit DCs to the nasal epithelial cells (ECs) and form transepithelial dendrites (TEDs) to capture luminal viruses. Subsequently, PEDV carried DCs could form firm adhesion with T cells and transmit the virus to CD3+T cells via virological synapse. Additionally, the virus loaded CD3+T lymphocyte could enter the blood circulation through the lymphocyte recirculation and reach the intestinal mucosa. Finally, virus caused infection in intestinal epithelium (Vero cells, Susceptible cells for PEDV) by CD3+ T cells medicated transfer infection. Our finding is the first to demonstrate a novel pathway of PEDV dissemination within host and illustrated the mechanism of it transport from entry site to pathogenic site, which sheds light on prevention measures and pathogenic mechanism for viruses with the same characteristics.