Media Partners
"CourseForDoctors.com is a platform that is dedicated to all medical doctors and allied health professionals who are looking to keep their knowledge up to date by finding the right educational sessions and getting the latest news updates in their field of practice. Our platform is open for advertising all healthcare related meetings, seminars, workshops, and conferences."
---

"Online since 2010, HealthCare Asia has been delivering daily e-news on Asian healthcare; and serving as a niche new media platform for healthcare and medical industry players and service providers to reach their target audience. It is also acknowledged as the Top 100 Healthcare Blog in the world."
---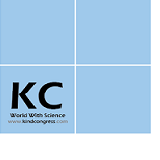 One of the effective factors in the scientific developments is specialized scientific conferences. The important part of conferences and conference centers is in achieving the latest research findings and observing scientific activities in different fields. Generally, scientific conferences give young researchers an opportunity to acquaint them with basic scientific subjects and represent reports of the current scientific research and activities to the scientific community of every country. It can be useful to shape and advance the structure of the scientific world. The KindCongress Conference Center was initiated in the late 2016s with the purpose of covering the most reliable scientific conferences, seminars, and congresses. The KindCongress website has been implemented to give quick access to users to every conference. Conferences and information displayed on this center will be displayed individually and independently on this website so that people who want to search for the conferences to present articles or participate in them can easily use its services. To register your conference at this conference center, you can use "Register Your Congress".
---